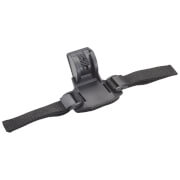 Helmet mount for all systems that use the slider mounting clipSystem Compatibility Pro Series HID Series Classic Plus & Seclect Evolution & Digital Evolution HeadTrip & Digital HeadTrip TrailRat & TrailRat Select RoadRat Digital Patrol LED Digital Patrol Pre 2001 systems.
Best price: Niterider Pro Series Angled Helmet Strap Mount (Dual Beam Headlight)
Merchant:
Category merchant: Cycling Accessories

Price:
from
ProBikeKit
Brand : NiteRider
Related Products

Best price:
- Niterider Pro Series Low Profile Helmet Strap Mount (Single Beam Headlight),
- Niterider Helmet Strap Mount (Lumina or Mako Series)
Merchant : .
Merchant Category: .
Brand : .
Compare prices and save time and money !!!



Terms & Cs | Policy cookies
Progect by Media Prices s.r.l.s. (N. Rea PZ - 148401 - P.Iva 01975890763)