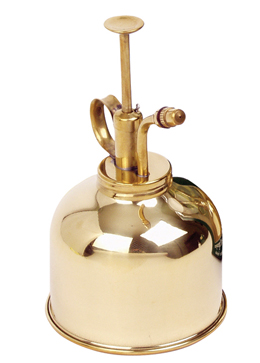 Easy-press plunger Attractive brass finish Gift packaged Perfect for taking care of indoor plants, this handy sprayer has an easy-pres s plunger and produces a fine mist - perfect for orchids and other less thirsty plants. The sprayer has a polished brass finish and is presented in an attractive gif t box, making it an ideal gift for any plant enthusiast..
Best price: Brass mist sprayer
Merchant:
Category merchant: Home and garden

Price:
from
Crocus
Brand :
Related Products

Best price:
- Hozelock sprayer plus 7,
- Weedol pathclear power sprayer
Merchant : .
Merchant Category: .
Brand : .
Compare prices and save time and money !!!



Online Stores | Terms & Cs | Policy cookies
Progect by F.T. Informatica Service di Francesco Tamburrino P.Iva 01757500762