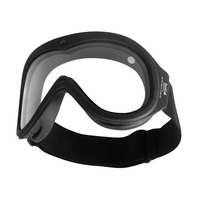 Bolle Chronosoft FR Safety Goggle
Bolle Chronosoft FR Safety GogglesConforms to:EN 166EN 170 Chronosoft is well known to those used to working in extreme heat.Its kraton frame resists extreme temperatures and its sealed double lens is especially effective for fighting vapours.Thanks to its large adjustable strap, Chronosoft also offers ample comfort and effective protection from fire or extreme temperature.Resists very high temperatures.High level of protection against glares, gas, dust and sand.Supplied with a double lens: anti-fog clear acetate (inside) and anti-scratch clear polycarbonate (outside).Weight 112 g. Sealed Kraton frame (thermoplastic rubber).The Bollé Chronosoft goggles are also used by special forces and the police in force support roles..
Best price: Bolle Chronosoft FR Safety Goggle
Merchant:
Category merchant: Diy

Price:
from
Granite Workwear
Brand : Bolle
Related Products

Best price:
- Bolle Blast Goggles,
- Bolle Blast Visor
Merchant : .
Merchant Category: .
Brand : .
Compare prices and save time and money !!!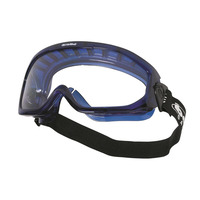 Bolle Blast Polycarbonate Clear Safety GogglesComplies with:EN 166 1B 3,4,9 Anti scratch and anti fog.Attatch the Bolle Blast Visor for lower fdace protection. 115 Grams.Clear filters.Blue colour.Polycarbonate lens.Applications: Acid and alkaline...
---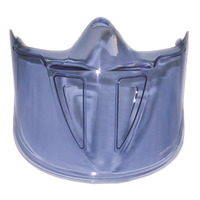 Bolle Blast VisorComplies with:EN 166 B Anti Scratch.Blue Lens.Bolle Blast Polycarbonate Safety Visor.Use the right equipment.BLAST FACE GUARD – Fits securely to all versions of the Blast goggle and when combined serves the same purpose as a...
---
Online Stores | Terms & Cs | Policy cookies
Progect by F.T. Informatica Service di Francesco Tamburrino P.Iva 01757500762