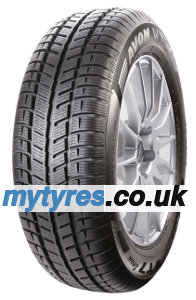 Avon WT7 Snow Premium winter tires T speed rating Performance tested under tough Alpine winter conditions Forward-facing shoulder grooves and V-notches improve braking performance backward-facing center groove enhances traction Meets current and future EU guidelines regarding traction in wet conditions and clean oil as well as rolling resistance Bears the snowflake symbol Sizes available for popular high-performance vehicles.
Best price: Avon WT7 Snow ( 155/70 R13 75T )
Merchant:
Category merchant: Winter tyres

Price:
from
Mytyres
Brand : Avon
Related Products

Best price:
- Avon WT7 Snow ( 165/65 R14 79T ),
- Avon WT7 Snow ( 165/70 R13 79T )
Merchant : .
Merchant Category: .
Brand : .
Compare prices and save time and money !!!



Online Stores | Terms & Cs | Policy cookies
Progect by F.T. Informatica Service di Francesco Tamburrino P.Iva 01757500762