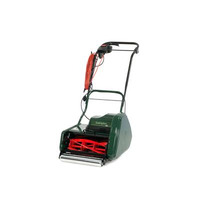 The Allett Sandringham 14E electric cylinder lawn moweris a self propelled machine that has a traditional cylinder allowing it to utilise the forward spinning motion f 5 super sharp blades that work like scissors to create a neat and accurate finish.The Sandringham 14E has a mains-electric motor making it clean, quiet and efficient whilst producing a substantial 420W, whilst featuring a cutting width of 35cm that covers lawns of up to 150m2 quickly and with little energy. A impressive 23 metres of cable and adjustable folding handlebars along with a easy to use dial operated heigh of cut adjuster that offers 6 heights from 6mm up to 32mm makes the Sandringham 14E the ideal lawn mower..
Best price: Allett 14E Sandringham 14" Self Propelled Electric Cylinder Mower
Merchant:
Category merchant: Garden amp Outdoors gt Garden Machinery

Price:
from
Housemakers
Brand : Allett
Related Products

Best price:
- Allett QC14DT 14" Quick Change De-Thatcher Cartridge,
- Allett QC17DT 17" Quick Change De-Thatcher Cartridge
Merchant : .
Merchant Category: .
Brand : .
Compare prices and save time and money !!!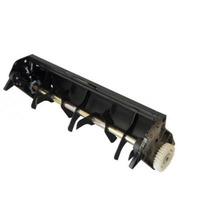 The Allett 14" quick change de-thatcher cartridgefits comfortably on to the Kensington 14k petrol mower with its quick change feature it takes no time at all to change your Kensington from a mower to a de-thatcher and back again, with its row of 5 thick...
---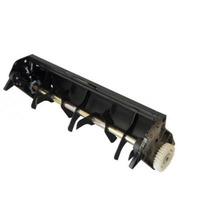 The Allett 17" quick change De-Thatcher cartridge is made specifically to fit your Kensington 17K mower (it is also compatible with the discontinued Atco Balmoral 17 models built post 1997), the de-thatcher quickly and easily removes thatch which can...
---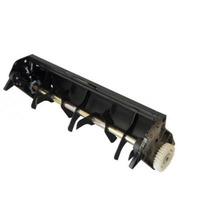 The Allett quick change de-thatcher 20" cartridge fits perfectly on to your Kensington 20K petrol cylinder mower by replacing the cylinder quickly and easily which allows your mower to then become a de-thatching tool that uses sturdy and hard wearing...
---

Terms & Cs | Policy cookies
Progect by Media Prices s.r.l.s. (N. Rea PZ - 148401 - P.Iva 01975890763)