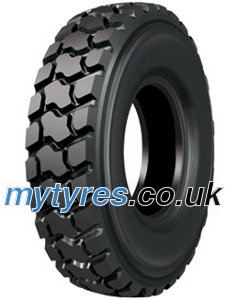 •The service life of the casing is designed to cope with extreme demands. •Rubber compound specially designed for the environments in which these tyres are to be used. •Extremely resistant to general damage and cracked rubber. •Tread with an extremely strong block-type tread..
Best price: Aeolus HN 10 ( 13 R22.5 154/151G 18PR Dual Branding 156/150F )
Merchant:
Category merchant: Truck Tyres

Price:
from
Mytyres
Brand : Aeolus
Related Products

Best price:
- Aeolus HN 08 ( 315/80 R22.5 154/150L 18PR Dual Branding 156/150K ),
- Aeolus HN 230+ ( 8.25 R15 143/141G 18PR Dual Branding 141/140J )
Merchant : .
Merchant Category: .
Brand : .
Compare prices and save time and money !!!



Online Stores | Terms & Cs | Policy cookies
Progect by F.T. Informatica Service di Francesco Tamburrino P.Iva 01757500762