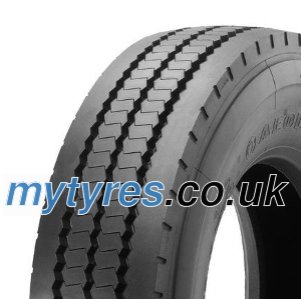 Designed for urban use and the urban environment Extremely robust casing structure and side wall Capable of handling kerbstones and potholes, as well as regular acceleration and braking Special rubber compound for grip in the wet, low rolling resistance and mileage performance advantage.
Best price: Aeolus AGB20 ( 275/70 R22.5 148/145J Dual Branding 152/148E )
Merchant:
Category merchant: Truck Tyres

Price:
from
Mytyres
Brand : Aeolus
Related Products

Best price:
- Aeolus AGB20 ( 295/80 R22.5 152/149J 18PR Dual Branding 154/150E ),
- Aeolus AGB20+ ( 11 R22.5 148/145J 16PR Dual Branding 151/148E )
Merchant : .
Merchant Category: .
Brand : .
Compare prices and save time and money !!!



Online Stores | Terms & Cs | Policy cookies
Progect by F.T. Informatica Service di Francesco Tamburrino P.Iva 01757500762