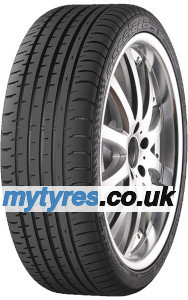 The Accelera ultra high performance tire is designed to be both elegant and the safe The superior tread design combined with a silica compound technology enables Accelera to be able to overcome aqua planning forces on the wet road It has also low rolling resistance to save energy.
Best price: Accelera Phi 2 ( 285/30 R20 99Y XL )
Merchant:
Category merchant: Summer tyres

Price:
from
Mytyres
Brand : Accelera
Related Products

Best price:
- Accelera Phi ( 195/40 R17 81V XL ),
- Accelera Phi 2 ( 285/30 R19 98Y XL )
Merchant : .
Merchant Category: .
Brand : .
Compare prices and save time and money !!!



Terms & Cs | Policy cookies
Progect by Media Prices s.r.l.s. (N. Rea PZ - 148401 - P.Iva 01975890763)