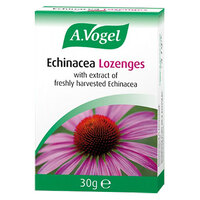 Echinaforce is a licensed traditional herbal remedy for colds and flu. It helps the body fight the symptoms of these infections by supporting the immune system, helping to maintain the bodys resistance..
Best price: A-Vogel-Echinacea-Lozenges-30g
Merchant:
Category merchant: Health gt Health Care gt Fitness amp Nutrition gt Vitamins amp S

Price:
from
Bodykind
Brand : A Vogel
Related Products

Best price:
- A-Vogel-Echinacea-Cream-35g,
- A-Vogel-Echinacea-Forte-Cold-and-Flu-40-Tablets
Merchant : .
Merchant Category: .
Brand : .
Compare prices and save time and money !!!



Terms & Cs | Policy cookies
Progect by Media Prices s.r.l.s. (N. Rea PZ - 148401 - P.Iva 01975890763)